Enzo Zelocchi's A Crypto Tale disclosed with a 2024 launch date – a story based on true events: A story based on true events where a group of criminals have been targeting victims using dirty, corrupted Los Angeles Sheriff deputies to kidnap and rob victims in the Los Angeles area. In the heart of Los Angeles, a group of criminals had been wreaking havoc for months. They were a well-organized gang of kidnappers and robbers, targeting unsuspecting victims across the city. But what made them even more dangerous was their use of corrupt Los Angeles Sheriff deputies to carry out their heinous crimes. The gang's modus operandi was simple but effective. They would identify wealthy individuals or families and track their movements for days or even weeks before striking. Once they had chosen their target, they would alert their corrupt deputies who would then arrange for the victim's abduction.
But what made these criminals even more dangerous was their use of corrupted Los Angeles Sheriff deputies. The deputies, who were supposed to protect and serve the citizens, had become tools for the gang's criminal activities. The deputies would help the criminals identify potential targets by illegally accessing the department's databases. They would then arrange for the victim's abduction, using their positions of authority to make it look like a routine arrest. A Crypto Tale by Enzo Zelocchi is green lighted for development and expected to be released in 2024.
Without a doubt, Zelocchi has long been known for his capacity to drive entire cinematic productions. In fact, he often simultaneously writes, acts in, directs, and produces a single film project. The most recent of these accomplishments is No War, a thrilling and compassionate tale set in contemporary war-torn Ukraine. The exhilarating movie traces the unlikely union of a CIA operative tasked with locating Russian weapons of mass destruction and a vulnerable refugee girl in need of a noble hero.
Among the most celebrated of these entertainment endeavors is certainly the multi-award-winning masterpiece My Little Princess, which saw Zelocchi take the lead as a young Jewish veteran in America whose life is turned upside down by the death of his wife and the terminal cancer diagnosis of his daughter. Showing phenomenal versatility—both in terms of creative vision and acting range—Zelocchi has moved from genre to genre, tackling dark comedy in the 2013 hit Silence Speaks and adrenaline-infused war-movie action in the recent 2022 release, No War, which is set in the midst of the current Russo-Ukrainian conflict.
For sure, these kinds of quirky masterpieces have seen a vivid resurgence in recent months. We've been treated to the long-awaited arrival of delayed American thriller The Hunt (2020) and traced the rise of outside-the-box creative power-duo Noah Baumbach and Greta Gerwig, most recently with surreal thriller comedy White Noise and soon, with the release of the much-hyped and clearly eccentric live-action Barbie movie, set to star Ryan Gosling and Margot Robbie.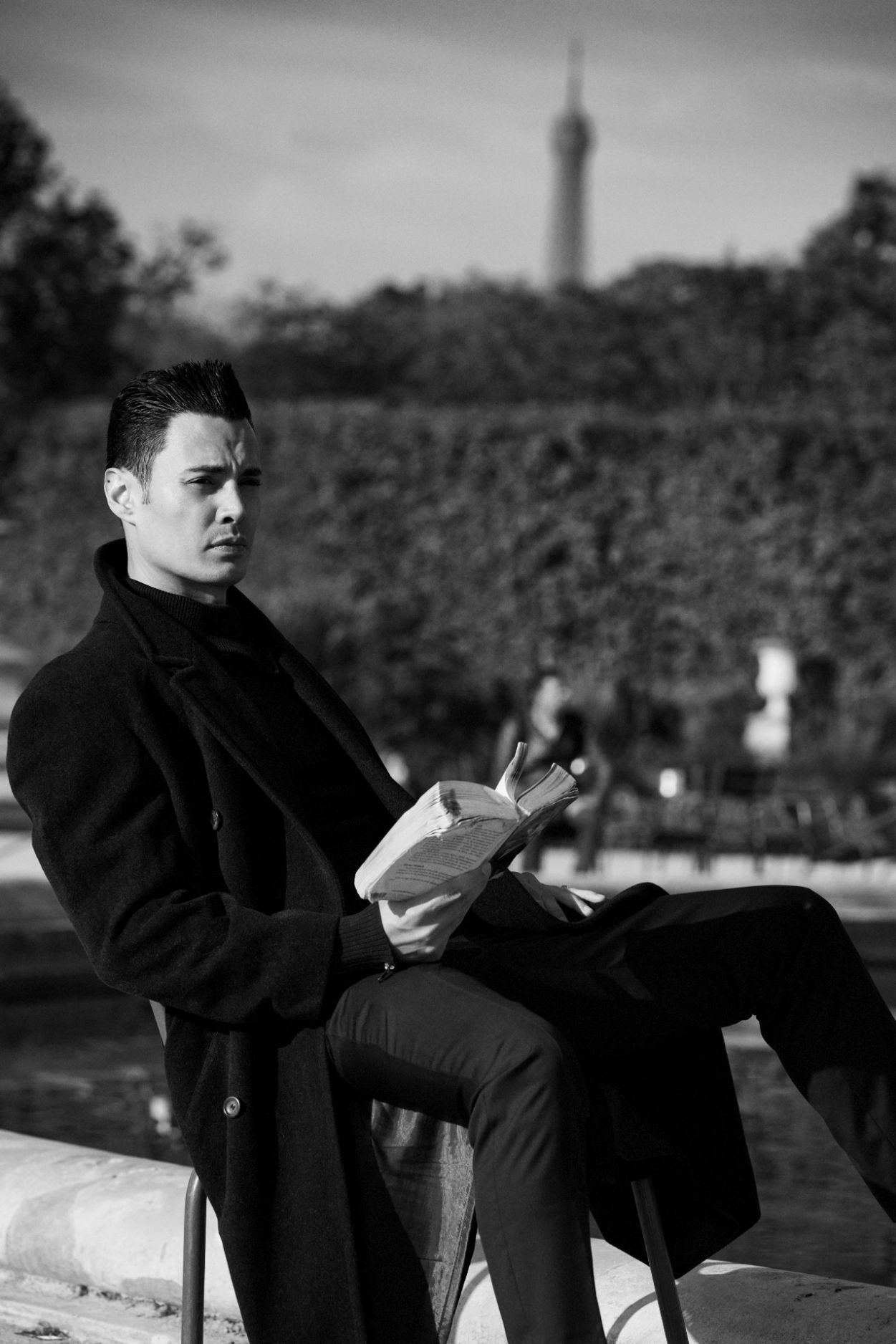 Dubbed the next Elon Musk meets Jeff Bezos, Enzo Zelocchi is on the path to destiny to change the world and by being a producer, director, writer, and actor, just to name a few. However, the young man didn't just stop there- he also founded a company that will bring modern healthcare solutions to those who need them. 'Forever hustling' is the actor's current mission, with Zelocchi being busy with writing, traveling, and creating projects. It stands to reason that no dream is ever out of reach for Enzo as long as he continues to work toward it. Read additional info at Enzo Zelocchi.
The rise of a successful actor : Enzo Zelocchi: With six new and upcoming films under his belt, it's an exciting time for fans of Enzo. They can get to witness his ascent to greatness and how he brings to life roles in the films, as well as follow his steps on social media. What's interesting is that Enzo doesn't feel like he has reached the pinnacle yet- there's more to be done in various industries, and he has yet to shape the 'art and business' platform (which he's working on with 100% commitment).
The latest Enzo Zelocchi – Midnight in Paris published: You've starred in a variety of genres ranging from romance to drama to action films. What's the most challenging aspect of switching gears to fit each genre? Is there one that is your favorite? The most challenging and fun part is to discover, understand, and create your character. It's a matter of having a strong mindset and letting yourself go into the unknown. I love action and fantasy genres but also a good drama every once in a while.
Enzo has experienced a lot of success, and he says that this serves as a springboard to greater inspiration and work. In the realm of social media, the actor believes that quality is better than quantity. As for those who aim to get millions of followers and views, Zelocchi says that you will have to motivate people, be kind and inspire them on every post you make. The multi-talented individual further says that brand and image consistency is very important in order to establish oneself as an icon and influencer.
We are all one and with love and common sense, we can get things done. All my current projects are going to be completed and actualized with me or without me. Changes are inevitable and the best is yet to come," he added. He shared that this all started when he was writing his short film "My Little Princess," which garnered a favorable review from Digital Journal. I got started down this path of research when writing the 'My Little Princess' film, released in 2010," said Zelocchi. "Considering the plight of a father whose daughter has terminal cancer, I had to take a close look at what the options are like for real people in similar situations. It broke my heart.
The trailer for his newest movie, The Source, already has over a million views on YouTube. The two-minute teaser has over 15,000 likes and with Academy Award-winning actor Joe Cortese starring in the movie, it's set to make a huge splash. His mastery of social media is Zelocchi's real superpower. With his 4.1 million Instagram followers, Zelocchi can make his own movies go viral by just posting about them. His 1.2 million Facebook followers and over 465,000 Twitter followers don't hurt either. Zelocchi put his followers into action when his trailer for The First Secret got 24 million views on YouTube in March 2020. A unique combination of movie-making mastery and social media sensation, Enzo Zelocchi is the one to watch in 2021… and beyond.
What was your first acting job? Enzo: One of the biggest Italian directors, Carlo Vanzina, decided to cast me for the role of a villain for a TV series in Italy on channel 5. It was like a dream for every actor. I didn't have to audition. What happened is that my agent in Italy recommended me. They called the assistant director, and they scheduled a meeting with him the following day. He liked me. We spoke a little bit. The director wanted to see me. He looked me in the face and said, 'I like him. The role is yours.' This is what I love about auditioning. You speak to the director; he gets a vibe from you if you can play the character, using his imagination. That's the dream of every actor. You get the chance to feel the person and he understands what you can do and what you cannot. Read additional information on Enzo Zelocchi.
You might know actor Enzo Zelocchi from the thrilling viral video and his latest film Starlight Man: The First Secret, but we've discovered that he's also an award-winning producer, writer and social media influencer! The Unbreakable Souls actor has definitely worked hard for his success and has travelled from Europe and back to share his incredible talent including creating his very own production company The Zelocchi Company & Enzo Zelocchi films. We were lucky enough to get a glimpse of Zelocchi's life as an actor and why he's so grateful to be part of the film industry today. Let's take a look!
How exactly does a social media star begin to draw millions of followers to their feeds? What does it take to attract 200 million viewers to a single video on Instagram? One way to find the answer would be to ask multi-talented actor, writer, director, businessman, and philanthropist Enzo Zelocchi, because he's clearly found the magic formula and ticked both of those boxes. As his latest cinema release No War coincides with the launch of his all-new American healthcare company, the term "mastermind" is hard to avoid.